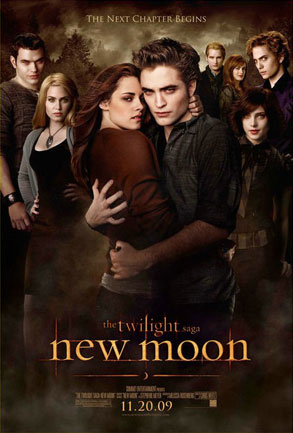 It looks like New Moon has broken $200 million at the domestic box office. No thanks at all to Sandra Bullock.
Bullock's The Blind Side was the upset winner in the Thanksgiving Day standings, per estimates as reported by Box Office Mojo, edging New Moon with $9.5 million to the latter's $9.2 million.
On Black Friday, New Moon rose from the dead—well, second place—and reclaimed the top spot with a fat $17.9 million, enough to put the Twilight sequel over the $200 million mark and ahead of The Blind Side ($16.2 million).
For those keeping score at home, New Moon surpassed $200 million—and Twilight's entire domestic theatrical run—in only eight days.
E! Online